By donating to Go Ability Trust, you will be aiding us in our mission. We want people with learning disabilities in East Kent to have the same access to health, social and leisure activities as everybody else.
With your support we can:
Address accessibility issues in venues by providing the right equipment and training.
Sustain and develop community projects, increasing health and well-being among those who need it most.
Reduce isolation and loneliness by giving people with learning disabilities a better social life and greater independence.
Ways to give:
Donate via Cash or Cheque – You are able to send cheques (Payable to 'Go Ability Trust') to: Go Ability Trust – 17 Blean Hill, Canterbury Kent, CT2 9EF. We recommend that you do not send money in the post. If you have any concerns you can contact us via email or: 07928376967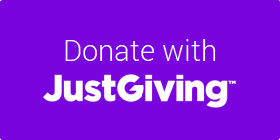 Donate a raffle / auction prize – unwanted Christmas gift or just having a clear out, no fundraising event is complete without a good raffle, and whether you a kind individual or a generous local business, it's these kind of gestures that make all the difference when putting together community events Get in touch if you can help.
Sponsor the Trust – If you are a business in East Kent and would like to get your name out there, we are currently looking for sponsors to support our events, projects and communication materials. If you can picture your business' details on top of our newsletter, website, t-shirts, banners and in press then lets chat!
Give Time – If you think the trust could benefit from your professional expertise, we would love to hear from you, perhaps you are considering becoming a trustee for a charity, or simply have a few hours a week to lend a hand, we'd be happy to have you on board!
If you are considering making a donation to Go Ability Trust but would like further information, please contact Paul at admin@goabilitytrust.org.uk or 07928376967. Thank you for your support.